Repairs in Action
We are a comprehensive repair shop, servicing all makes and models, all major and minor repair.
From basic maintenance to suspension and diagnostics, we can repair all of your cars. We have expert technicians and all the same equipment you'd find at a dealer along with the same tools, the same parts and the same product. Dealers will still handle any recall issues. We handle the rest!
What kind of repair do you do? What vehicles?
From Ford to Ferrari, Lincoln to Lamborghini and Acura to Alfa Romeo – we work on all makes and all models. We perform all major and minor maintenance and repair.
What specific repairs do you do?
Oil change (including Euro-spec, dry sump, and luxury)
Ozone and breathe clean services
Alignments
Computer Re-programming for all makes and models
Tires
Electrical and check engine light diagnostics
Brakes
Suspension
A/C
And more!
How skilled are your technicians?
Kacey (owner) is an ASE Certified Master Technician and all of our technicians are highly skilled, with a combined 60 years' experience. In the automotive industry, most people get their start in dealerships, so often, at a dealership, the mechanic on your car is new in her/his career. At our shop, we are proud to have a team of seasoned career technicians who take great pride in performing thorough, quality repair.
What kinds of parts and products do you use?
We use Original Equipment and Manufacturer recommended products. Other shops may use different, lower-quality brands. For example, at autoTECH Blackhawk, an oil change is rarely just an oil change. We use only the oil that the manufacturer recommends which sometimes means it is special order!
Do you offer a warranty?
We offer an industry-leading 3-Year / 36,000 mile warranty and stand behind all of our work. If we complete a repair and something isn't right, our customers bring the car back and we make it right, no questions asked. Our warranty informs our buying and repair strategy – we only procure the highest quality parts to put on our customers' cars and we replace rather than modify parts. For example, at other shops, they may 'resurface' brake rotors, which means they file off the top layer that may be showing early signs of wear. While the cost may be lower for the job the first time, you will need new rotors at some point in the future, so your long-term costs will be higher. We believe in doing it right the first time. So, when your rotors are showing signs of wear, or are pulsating, we recommend replacing the rotors.
Do you charge for diagnostic time?
Yes. The diagnostic time is often the most challenging part of the repair, requiring careful analysis of electrical diagrams, pinpoint testing, road tests and thorough verification to ensure that we've found the root cause issue, not a symptom.

Finding a good mechanic is always tough, finding one you can trust is even more difficult! We were referred to Auto TECH Blackhawk from a friend. Wow am I glad I tried them out, not only are Kacey & Catherine awesome people, the work is excellent as well! Their use of technology is awesome! Kacey performed a complete inspection of my vehicle and sent the entire report to me, including photos, via text message. This allowed me to review the whole thing and let them know what services I wanted performed. Auto TECH is great, the only place I will go from now on & I highly recommend them!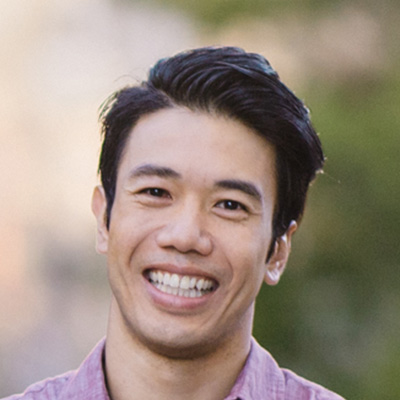 I will not hesitate to have Kasey and his team work on my Lexus(s) for a life time. Wonderful people, so kind. In the last few months I have needed my tires filled (too inept for me to complete) and my battery charged (I had not been driving much during the "virus"). All completed at no expense. Hard to imagine my Lexus Dealership doing the same. Auto-Tech Blackhawk is truly a special place!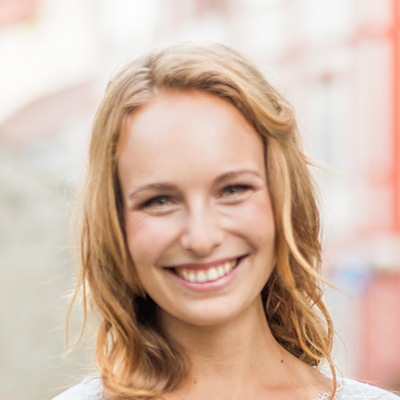 Antoinette Dabel, Danville, CA
Danville's Top Full Service Auto Shop
Industry-Leading Warranty
Vehicle customization is a big business. It's one of the fastest-growing industries in the world right now. With so many people looking to customize their vehicles and such an intense demand for these services, you might be thinking about getting into the business yourself. Read this article and learn more about the basics of vehicle customization.
What Are The Different Types Of Car Customization?
Performance Customization
    Performance customization is made to boost the performance of a car. This can be done by upgrading the engine, exhaust system, and other components that affect how it drives or handles on roads such as brakes and suspensions. Here is some sought-after customization:
Turbocharger Or Supercharger
    Turbocharging or supercharging can be used to increase engine performance. The process helps with increasing power output by improving torque delivery efficiently.
Transmission Upgrade
Another common upgrade that car owners often opt for is the transmission. A change in your gearbox can bring a whole new level of excitement and performance to any vehicle.
Brakes Upgrade
    The most vital character of the handling act is brakes. It's not just because they stop you in your tracks but also because braking systems are often upgraded for better performance, which means these important parts like master cylinders will be altered too.
Suspension Upgrades
    Suspension upgrades are an important factor in how well your car handles and stays balanced. Although most automobile makers carry out ample tests before putting up a new vehicle on the production line, many owners consider suspension adjustments for their driving style or to change what stance they have when sitting at stoplights, especially if it means getting closer attention from other drivers.
Exhaust System
    Many car owners consider purchasing a free-flow exhaust system for their vehicle because it not only improves the performance but also adds an exciting grumble to your engine. Muffler and air filter changes can all be considered as modifications just so you have different sounding pipes on hand when driving around town.
Functional Customization
    Functional modifications are those which change or add certain functions to the vehicle. Installation of sunroofs, air conditioning, and car phone come under this category but they can be more than just a modification for some people who like how these features make their ride more comfortable. Here is some sought-after customization:
Satellite Navigation System
    The satellite navigation system is an upgrade that most car manufacturers offer nowadays. This feature uses Global Positioning System (GPS) and creates the best route from point A to B, saving you time on your journey with little hassle, all this information can be accessed through a touch screen or voice prompts if desired.
Air Conditioning
    The air conditioning in a vehicle is also known as the heating and cooling system. The AC unit can be part of an engine's powertrain or it can be separate from the motor, depending on what kind of car you have. With this feature, people will get to enjoy more comfortable driving conditions during hot days or cold nights.
Car Phone 
    The phone in your car may be the next big thing to help you stay connected on the go. Car drivers can now use their phones without even touching them and make or receive calls, all through bluetooth compatibility with modern infotainment systems that offer this feature today.
Parking Sensors
    Parking sensors are great tools to help you avoid hitting things while parking. Parking sensors can be added on the side of your car, which will emit a warning sound when something is too close. If that doesn't work for some reason you could also choose rear-view cameras or front view camera systems. This setup comes with an extra monitor in case one has blind spots and cannot see what might happen behind it.
Other Functional Accessories
    With so many different accessories, your conversion will be complete. The most common of these are roof racks and hand controls for additional lights on the outside to illuminate what's inside during nighttime drives or when trying not to peek out from behind curtains that might otherw
The Golden Era
    As the word of car customization spread, many companies began using this to advertise by placing their logos on vehicles. Custom builders then took it one step further and replaced even more auto parts including headlamp housings, bumpers, all while adding chrome. Sometimes they would strip away paint from original bumpers for an added touch. Other times you'll spot them with shiny new chromed-out components instead.
    In the 1950s, custom car builders began to incorporate body modification into their work. Bold colors and designs on vehicles became very popular in this decade as did even bolder looks for cars such as using candy apple red or metallic paints that created a glitter effect with flake paint application. In addition, hand-painted pinstripes emerged onto the scene too.
Vehicle Customization Today
    Today, customizing cars is more popular than ever before. Many people are turning to the customization of their rides for a personalized touch. Also, many builders have their TV shows. From engine modifications to paint jobs and accessories, customizing your ride can make it more personalized than ever before.
    Vehicle customization is a deep-rooted tradition that dates back to the early days of car production. The process has evolved and changed, but it still thrives in today's modern world. We want you to be part of this exciting evolution. Call us today for your consultation with one of our experts who can help take care of all your vehicle customization needs from start to finish. They will make sure you get the best quality work at an affordable price by using only top-of-the-line materials and techniques. What are you waiting for? Contact us now.